What you will learn
Construct valid mathematical models capturing the natural history of a given infectious disease.

Implement a mathematical model in R, calibrating it against epidemiological data in order to estimate key model parameters

Use a calibrated model to create model projections for different intervention scenarios

Explain the strengths and limitations of a mathematical model in relation to given research and policy questions
---
Skills you will gain
Modeling
R Programming
Mathematical Model
Infectious Diseases
About this Specialization
Mathematical modelling is increasingly being used to support public health decision-making in the control of infectious diseases. This specialisation aims to introduce some fundamental concepts of mathematical modelling with all modelling conducted in the programming language R - a widely used application today. The specialisation will suit you if you have a basic working knowledge of R, but would also like to learn the necessary basic coding skills to write simple mathematical models in this language. While no advanced mathematical skills are required, you should be familiar with ordinary differential equations, and how to interpret them. You'll receive clear instruction in the basic theory of infectious disease modelling alongside practical, hands-on experience of coding models in the programming language R.
Shareable Certificate
Earn a Certificate upon completion
100% online courses
Start instantly and learn at your own schedule.
Flexible Schedule
Set and maintain flexible deadlines.
Intermediate Level
Some related experience required.
Approx. 3 months to complete
Shareable Certificate
Earn a Certificate upon completion
100% online courses
Start instantly and learn at your own schedule.
Flexible Schedule
Set and maintain flexible deadlines.
Intermediate Level
Some related experience required.
Approx. 3 months to complete
There are 3 Courses in this Specialization
Developing the SIR Model
Compartmental modelling is a cornerstone of mathematical modelling of infectious diseases and this course will introduce some of the basic concepts in building compartmental models, including how to interpret and represent rates, durations and proportions. You'll learn to place the mathematics to one side and concentrate on gaining intuition into the behaviour of a simple epidemic, and be introduced to further basic concepts of infectious disease epidemiology, such as the basic reproduction number (R0) and its implications for infectious disease dynamics. To express the mathematical underpinnings of the basic drivers that you study, you'll use the simple SIR model, which, in turn, will help you examine different scenarios for reproduction numbers. Susceptibility to infection is the fuel for an infectious disease, so understanding the dynamics of susceptibility can offer important insights into epidemic dynamics, as well as priorities for control.
Interventions and Calibration
This course covers approaches for modelling treatment of infectious disease, as well as for modelling vaccination. Building on the SIR model, you will learn how to incorporate additional compartments to represent the effects of interventions, such the effect of vaccination in reducing susceptibility. You will learn about 'leaky' vaccines and how to model them, as well as different types of vaccine and treatment effects. It is important to consider basic relationships between models and data, so, using the basic SIR model you have developed in course 1, you will calibrate this model to epidemic data. Performing such a calibration by hand will help you gain an understanding of how model parameters can be adjusted in order to capture real-world data. Lastly in this course, you will learn about two simple approaches to computer-based model calibration - the least-squares approach and the maximum-likelihood approach; you will perform model calibrations under each of these approaches in R.
Building on the SIR Model
The other two courses in this specialisation require you to perform deterministic modelling - in other words, the epidemic outcome is predictable as all parameters are fully known. However, this course delves into the many cases – especially in the early stages of an epidemic – where chance events can be influential in the future of an epidemic. So, you'll be introduced to some examples of such 'stochasticity', as well as simple approaches to modelling these epidemics using R. You will examine how to model infections for which such 'population structure' plays an important role in the transmission dynamics, and will learn some of the basic approaches to modelling vector-borne diseases, including the Ross-McDonald Model.
Offered by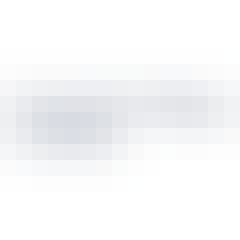 Imperial College London
Imperial College London is a world top ten university with an international reputation for excellence in science, engineering, medicine and business. located in the heart of London. Imperial is a multidisciplinary space for education, research, translation and commercialisation, harnessing science and innovation to tackle global challenges.
Start working towards your Master's degree
This specialization is part of the 100% online Global Master of Public Health from Imperial College London. If you are admitted to the full program, your courses count towards your degree learning.
Frequently Asked Questions
What is the refund policy?

If you subscribed, you get a 7-day free trial during which you can cancel at no penalty. After that, we don't give refunds, but you can cancel your subscription at any time. See our full refund policy.

Can I just enroll in a single course?

Yes! To get started, click the course card that interests you and enroll. You can enroll and complete the course to earn a shareable certificate, or you can audit it to view the course materials for free. When you subscribe to a course that is part of a Specialization, you're automatically subscribed to the full Specialization. Visit your learner dashboard to track your progress.

Is financial aid available?

Yes, Coursera provides financial aid to learners who cannot afford the fee. Apply for it by clicking on the Financial Aid link beneath the "Enroll" button on the left. You'll be prompted to complete an application and will be notified if you are approved. You'll need to complete this step for each course in the Specialization, including the Capstone Project. Learn more.

Can I take the course for free?

When you enroll in the course, you get access to all of the courses in the Specialization, and you earn a certificate when you complete the work. If you only want to read and view the course content, you can audit the course for free. If you cannot afford the fee, you can apply for financial aid.

Is this course really 100% online? Do I need to attend any classes in person?

This course is completely online, so there's no need to show up to a classroom in person. You can access your lectures, readings and assignments anytime and anywhere via the web or your mobile device.

What background knowledge is necessary?

While you will not need advanced mathematics for this course, it is important that you feel comfortable with some basic mathematical concepts. You will need a working knowledge of ordinary differential equations (ODEs), and be able to interpret and explain an ordinary differential equation to someone who is not familiar with them.

As all coding activities in this course will be performed using the programming language R, you will benefit from having a working knowledge of this before commencing the specialisation. You will not need to know how to do scientific computing using R (this will be taught), but rather feel comfortable with basic R operations, including importing libraries and running simple commands.

How long does it take to complete the Specialization?

Approximately 4 hours a week for 3 to 4 months

Do I need to take the courses in a specific order?

We recommend taking the courses in the order in which they are displayed on the main page of the Specialization

Will I earn university credit for completing the Specialization?

No. Participating in this specialisation will not earn you university credit.
More questions? Visit the Learner Help Center.